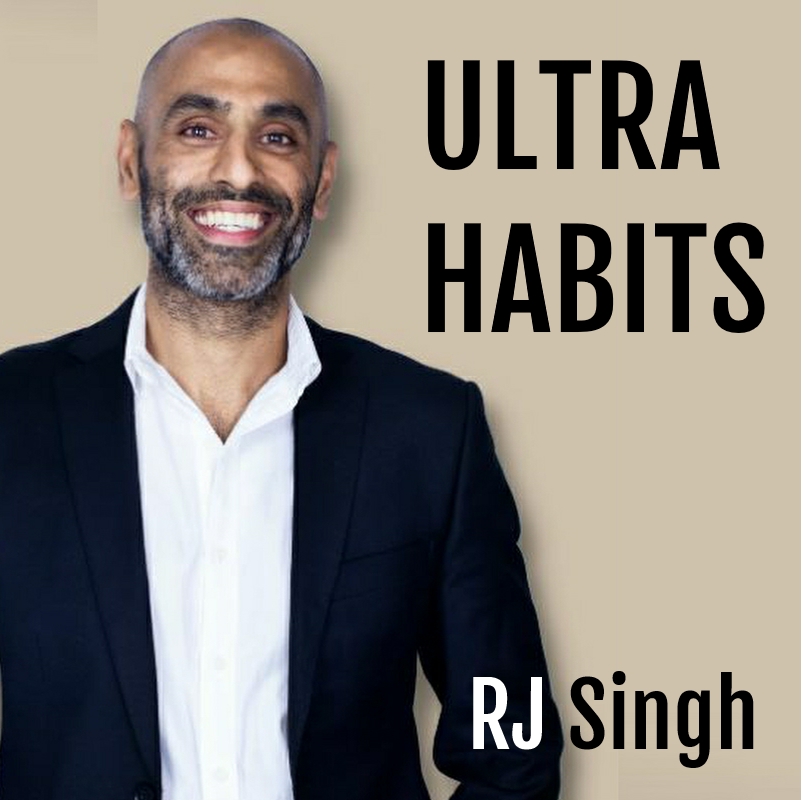 Today's guest is RJ Singh, podcast host and advocate for Ultra Habits.
Have you considered how we live within a framework? Models for behaviour might come from extended family, church or other communities. But what if, growing up, you were not given enough structure.
RJ Singh had a fend for himself childhood, and he gravitated toward trouble. As you will hear, it did not go well, but continuing the theme of this podcast, there is a story and a message.
RJ's story is a journey through drugs, alcohol and violence. It is about finding a healthy framework to build a new life that embraces the power of mentor-ship and endurance.
Today, RJ is a father with 2 young children and a business partner in a successful logistics business.  He is a podcast host for Ultra Habits podcast and he trains high-performance sales teams, using his positive habits model. He is also a sponsored endurance runner with marathon times are around 3 hours. If you know me, you'll know I'm in awe of running ability.
His mission is to lead by example and share the Ultra Habits needed to achieve ultra-performance in all areas of life. His message is about creating a better life for people, by finding what works. I hope you enjoy this conversation with RJ Singh.
---
Further details about this podcast along with my Guest's website and social links are all available at:
https://www.lifepassionandbusiness.com/rj-singh-ultra-habits
---
Life Passion & Business is dedicated to exploring what it takes to be Extraordinary, to face challenges and rejoice in the opportunities they bring, and expand our vision into new ways of thinking and living.
There is a lot to gain from listening to other people's stories, however the real work begins by taking action in your own life.
For full details of Events, Resources and Services visit:
www.lifepassionandbusiness.com
---
Support For Podcasters:
Running a podcast is fun, but it takes time and dedication. Whenever you enjoy a podcast please share your appreciation with comments, likes, shares and reviews. It helps other listeners find good content and supports the content creators and their guests.
Another way you can support the Life Passion & Business podcast is with small donations: https://www.buymeacoffee.com/lifeandpassion
Play Now